Dave Irwin, President
Dave Irwin started Xtra in 1984, building it up from a small Toronto-based company to the national leader in HVAC Lifecycle Solutions that it is today. A certified HVAC technician, Dave participates on key regulatory boards that define criteria for safety, service and training, including the Ontario Refrigeration and Air Conditioning Contractors Association (ORAC), the Council of Ontario Construction Associations (COCA), Industry Council-Gas Mass Market Program, and the American Society of Heating, Refrigerating and Air-Conditioning Engineers (ASHRAE) Toronto Chapter. Dave is a former President of ORAC.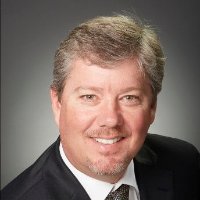 ---
Harry Hildebrand, P. Eng., General Manager
Harry is a Professional Engineer, having graduated with a degree in Mechanical Engineering from the University of Western Ontario. With over 30 years of sales and management experience in the HVAC industry, Harry has managed the distribution and service operations for a global HVAC manufacturer in both Central and Western Canada. Subsequent to that he was the National Business Development Manager for another large, international corporation. Harry has been a member of the Xtra team since 2003.
---
Andy Kostopoulos, Business Development Manager
As a young journeyman HVAC/R contractor in the 1990's, Andy Kostopoulos discovered a knack for selling that soon saw him trade in a tool belt for a briefcase as he excelled in the business of solving problems, creating contracts and understanding customer's needs in the forced air industry.